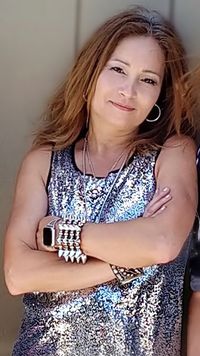 Per family tradition, Shea was enrolled in piano lessons at age 10 and quickly fell in love with the art of playing music. Not wanting to settle on one instrument, she took up the alto sax and taught herself to play bass guitar in that same year. While the bass allowed her to explore her love for rock & roll, the piano and saxophone exposed her to classical and jazz. She landed herself a position as lead saxophonist in a jazz quintet called, "Profess". Still wanting to learn more, she took vocal lessons from one of the Bay Area's finest vocal coaches at age 20. She later put down the bass to pick up the guitar. After a number of years writing songs and performing with various original bands such as, "Clear" and "Sinister Smith", Shea auditioned for, and fell in love with Strange Brew. "Strange Brew feels like home. I don't have to stick with one genre of music. I can feed my love for all music."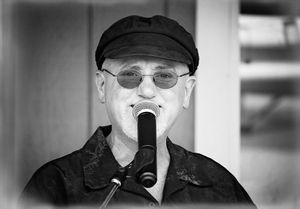 Alan has been playing music since he was a kid in various grade and high school bands, as well as small rock groups. A self taught guitarist, he took up the instrument in Jr. high. The multi instrumentalist also plays keyboards, bass and drums. Since 2006, Alan has played with bands such as Sweet Haggis, Eastbound 80 and Running With Scissorz. "When asked to join Strange Brew, I didn't need to give it a minute of thought. This was the band for me! I hope to be gigging with them for years!"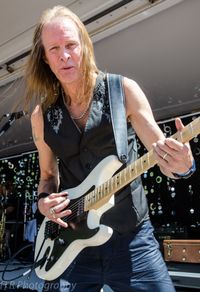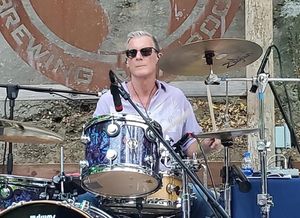 Bob has been an original Strange Brew member since it's formation in 1997. He is a self taught musician, but early on, he studied music theory in college. This prepared him for his long career as a guitar teacher and working musician. Classic rock is his specialty, but he is a fan of many music genres. He enjoys the diversity of style that Strange Brew presents. Over the years, he has been a member of several bands, including Solano County's 1990's hard rockers, "Landshark". During the weekdays, Bob is a long time local guitar teacher. On the weekends, he's very happy to be the lead guitarist for Strange Brew. "We have a very cool and special vibe with this band."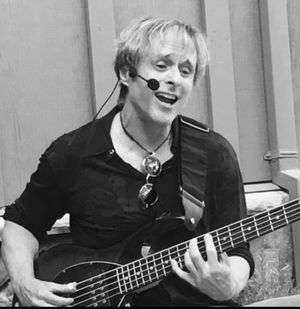 If you would have told Kyle F Turner 25 years ago that he would be in a record-breaking band in Las Vegas, he would've laughed, picked up his bass gear and headed into the subway to one of his 10 working bands' performances in Manhattan. 
After all, he was on the cutting edge of creativity in New York City. His edgy, Hard Rock/Swing band, Kyoti (instead of a horn section, he employed eight guitarists, a' la Brian May of Queen fame) was playing to packed houses, frequented by members of Paul Shaffer's CBS Orchestra, among other music luminaries. He was playing soul tribute shows at BB King's in Times Square; and then there were the endless club dates and singer songwriters (he shared stages with Nora Jones and Chaka Khan, among others). 
After a long career in the New York live music scene (he played on the Emerging Artist Stage at Woodstock '99), Mr. Turner landed in Las Vegas in 2004 to play with Sine' RiRa (Gaelic for "This Is Mayhem") at The Nine Fine Irishmen pub located in NYNY Casino. There he would play six nights a week for almost 14 years.   
No, he wouldn't have believed it. But then again, as a young man training for the Presbyterian ministry before all that in Oklahoma, belief became an elastic thing. 
In addition to joining Strange Brew in late 2021, Mr. Turner also has a solo project, self-contained and equipped with a portable, high fidelity sound system, he's playing a range of familiar and original songs, using a polyphonic bass style not heard before. Classic Soul and Rock material, presented in a completely new, compelling environment, Kyle F Turner continues his long spanning career, celebrating the surprises of life and love.